Other Chemicals
Applications
Acts as leavening agent it is applied to roast foodstuffs to control the fermentation speed
When applied to instant noodles, it can shorten water resetting time and avoid stickiness and mushiness of the noodles
When applied to crackers or cakes, it may shorten fermentation time, lower the breakage, make the porous space in good order and therefore lengthen the shelf life
Sodium Acid Pyrophosphate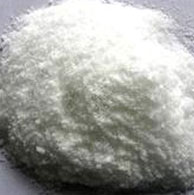 Available in packaging :
50 kg HDPE BAG
CAS Number : 7758-16-9
Properties
Specification
Molecular formula
Na2H2P2O7
Na2H2P2O7%
95.0 min
Molar mass
221.94 g/mol
pH value
3.5-4.5
Appearance
white odorless powder
Water insoluble %
1.0max
Density
1.1-1.3 g/cm3
Arsenic, as As %
0.0003 max
Melting point
>600 °C
F %
0.005 max
Solubility in water
11.9 g/100 ml (20 °C)
Heavy metals, as Pb %
0.0015 max
Through 100 mesh
95 min
Density
0.85-0.9T/M3
Whiteness %
96 min
Applications
Used to enhance flavor and maintain stability of active ingredients in food and beverages
It can replace sodium tripolyphosphate as a kind of safe detergent, in detergent industry
It can be used in fermentation, injection, and photography and metal plating.
SODIUM CITRATE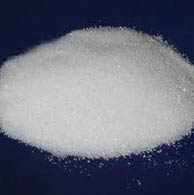 Available in packaging :
25 kg HDPE BAG
CAS Number : 68-04-2, 6132-04-3 (dihydrate), 6858-44-2 (pentahydrate)
Properties
Specification
Molecular formula
Na3C6H5O7
Content
99.5-101%
Molar mass
258.06 g/mol (water free), 294.10 g/mol (dihydrate)
pH
7.6 - 8.6 in 5% aqueous solution
Appearance
White crystalline powder
Density
1.7 g/cm3
Melting point
>300 °C hydrates lose water ca. 150 C
Boiling point
Decomposes
Solubility in water
42.5 g/100 ml (25 °C)
Applications
Use as preservative while meat processing
It contains nitrogen which is important in the growth of plants
It is involved in a two-stage process for making chemically strengthened glass
It is listed as the inactive ingredient in a variety of eye drops, presumably as a preservative
It is an ingredient in rocket propellants
Sodium nitrate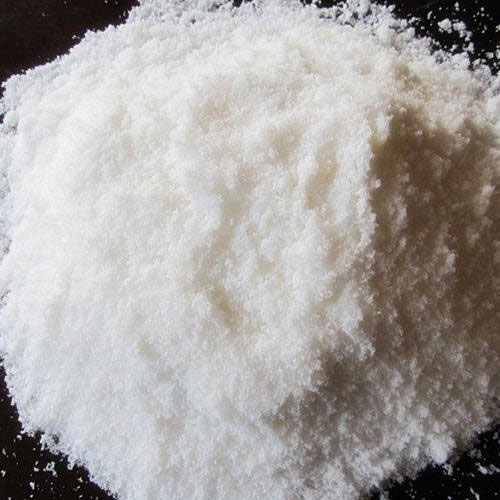 Available in packaging :
50 kg HDPE BAG
CAS Number : 7631-99-4
Properties
Specification
Molecular formula
NaNO3
Appearance
White Crystal
Molar mass
84.9947 g/mol
NaNo3 (on Dry base)
99% Min.
Appearance
White powder or colorless crystals
Chloride (as CI)
0.2% Max.
Odor
Sweet
Alkalinity(Na2CO3)
0.1% Max
Density
2.257 g/cm3, solid
Sulphate (as SO4)
0.08% Max
Melting point
308 °C
Insoluble's in Water
0.03% Max
Boiling point
380 °C decomp.
Moisture
1.5% Max
Solubility in water
73 g/100 ml (0°C) 91.2 g/100 ml (25 °C) 180 g/100 ml (100 °C)
Fe
0.005% Max
Applications
Use in adhesive and glue
Use in making plywood
Use in conversion industry
Use in pharmaceuticals
Use in paper making
Use in confectionery products
Use in beverages and alcohol
Tapioca Starch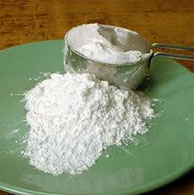 Available in packaging :
50 kg HDPE BAG
CAS Number : 9005-25-8 
| | |
| --- | --- |
| Parameter | Result |
| Appearance | White Colour free flowing powder |
| PH of 10% Solution | 5.0 to 6.5 |
| Moisture | 13% Max. |
| Acid factor | 3.0ml max |
| Viscosity (2% @ 75 degree C in redwood No.1 Visco meter) | 50 Seconds min |
| Ash | 0.15% Max. |
| Pulp & Fiber | 0.5ml Max. |
| Cleanliness | Negligible dirt, grit and foreign matter. |
| Starch content (dry basis) | 99.0%min |
Applications
Use in water purification, agricultural applications & dry cell batteries
Use in separation of oil from water & oil and gas wells
Use in production of resins
Use in rubber vulcanization
Use as fluxes while tinning, galvanizing and soldering
Use in control and release of hydrogen sulfide gas with its reaction with sulfide and helps to cut odor of this gas
Effectively use in controlling the growth of moss and lichen on house roofs, fences and other domestic places
Use in treatment of ulcers
Use in printing and textiles, electroplating & welding
Use as a dehydrating agent in the process of chemical synthesis
Use in glue and wood industry
Zinc chloride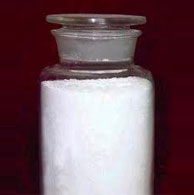 Available in packaging :
50 kg HDPE BAG
CAS Number : 7646-85-7
Properties
Specification
Molecular formula
ZnCl2
Zinc Chloride
96.0%min.
Molar mass
136.315
Ammonium (NH4Cl)
2.0%min.

Appearance
white crystalline solid hygroscopic
Iron (Fe)
0.003% max.
Odor
Odorless
Copper (Cu)
0.0001% max.
Density
2.907 g/cm3
Lead (Pb)
0.001% max.
Melting point
292 °C, 565 K, 558 °F
Manganese (Mn)
0.005% max.
Boiling point
756 °C, 1029 K, 1393 °F
Sulfate (SO4)
0.001% max.
Solubility in water
4320 g/L (25 °C)
Basicity No. (ZnO)
4.0
(1.2%)
Solubility
soluble in ethanol, glycerol and acetone
Color
white
Applications
Zinc diacrylate (ZDA) is a white powder with a characteristic acrylic odor and is used as a coagent or co-monomer in a variety of rubber, caulk, and sealant applications to impart unique physical properties. Multiple variations are available for specific applications.
ZINC DIACRYLATE
Available in packaging :
25/50 kg HDPE BAG
CAS Number : 14643-87-9
Properties
Specification
Appearance
White powder
ASSAY
98%
Molecular Formula
2(C3H3O2)·Zn
Molecular Weight
207.5
EINECS
238-692-3
Solubility
Slightly soluble in Water
Packing
12.5 kg HDPE drums
Applications
Used as coagent for thermoplastics
Used as thermoset elastomers
Zinc Dimethacrylate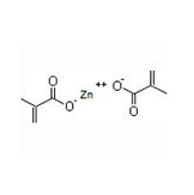 Available in packaging :
25/50 kg HDPE BAG
CAS Number : 13189-00-9
Physical Properties
Specification
Appearance
White powder
ASSAY
98%
Molecular Weight
235.55
Storage
Store product indoors in a cool, dry place away from strong oxidizing and reducing agents. Preferably, store in an air conditioned area where the ambient temperature does not exceed 100F
Packing
12.5 kg HDPE Drums
Applications
Used to supply zinc in animal feeds, fertilizers and agricultural sprays
Used to control moss growth on roofs
Used as a mordant in dyeing
Used in medicine as an astringent and emetic
Used as a preservative for skins and leather
Used in electrolytes for zinc plating
Zinc sulfate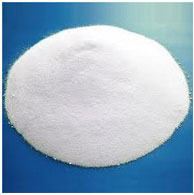 Available in packaging :
50 kg HDPE BAG
CAS Number : 7733-02-0, 7446-19-7 (monohydrate), 13986-24-8 (hexahydrate), 7446-20-0 (heptahydrate)
Properties
Specification
Molecular formula
ZnSO4
Appearance
Off White-Yellowish Fine Powder
Molar mass
161.47 (anhydrous)
179.47 (monohydrate)
287.53 (heptahydrate)
Zinc as Zn
27 - 33% Min
Appearance
white powder
Iron as Fe
4 - 5% Max
Odor
Odorless
Purity (Assay)
95% Min
Density
3.54 g/cm3 (anhydrous)
2.072 g/cm3 (hexahydrate)
pH
4 - 4.5
Solubility in water
57.7 g/100 ml, anhydrous (20 °C)[1]




Home | Profile | Products | Company Video | Contact Us | Enquiry