Lithium / Tin Chemicals
Applications
Used in Resins
Used in Paints
Used in Polymers
Perfect for formulation of Pharmaceutical products
Used as Wood preservatives
Used in Glazing
Used in Fungicides
Perfect for Ceramics
Used in mordent in dyeing textiles
STANNIC CHLORIDE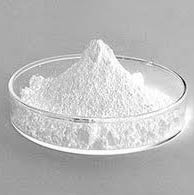 Available in packaging :
25/50 kg HDPE BAG
CAS Number : 7646-78-8
Properties
Specification
Molecular formula 
SnCl4
Molar mass
260.5 g/mol
Density
2.23 g/cm³
Melting point
247 °C
Boiling Point
114.2 °C
Appearance
colorless to straw yellow colored liquid
Assay (SnCl4)
98%
Applications
Stannous Chloride is used for metallic surfaces or glass and plastic as a sensitizing agent in preparing glass and plastic for metalizing. Examples include mirrors, metalized glazing and electronic components on a plastic base.
Stannous Chloride Anhydrous is used as an intermediate catalyst in the production of many pharmaceutical products.
Stannous Chloride also acts as a powerful reducing agent for many processes.
Other uses of Stannous Chloride include but are not limited to:
Tin electroplating baths, Corrosion inhibitor, Art glass coloring, Polymers, Thermoplastic, elastomers, Soldering flux, Antioxidant, Sensitizes glass and plastic, Reducing agent for drilling, A catalyst in petrochemical refining, Tanning agent, Pharmaceuticals, Aluminum anodizing, Food and beverage preservative, Thin film, plating, Resins
Stannous / Tin (II) chloride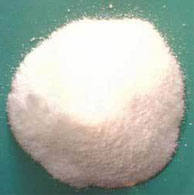 Available in packaging :
25/50 kg HDPE BAG
CAS Number :
7772-99-8, 10025-69-1 (dihydrate)
Properties
Specification
Molecular formula
SnCl2
Appearance
Colourless Crystalline Solid.
Molar mass
189.60 (anhydrous)
225.63 (dihydrate)
Assay (as SnCl2H2O)
97% Min.
Density
3.95 g/cm3 (anhydrous)
2.71 g/cm3 (dihydrate)
Solubility
Should form clear soln. of 10 gms solid in 100 ml Conc. HCl at 300C very easily.
Melting point
247 °C (anhydrous)
37.7 °C (dihydrate)
Boiling point
623 °C (decomp.)




Solubility in water
83.9 g/100 ml (0 °C)
Hydrolyses in hot water




Applications
Used for plating and fluxing
Acts as a catalyst in the flame retardant manufacturing processes
Used for the purpose of electroplating
Used for metal cleaning
Used for making diazo salts
Stannous / Tin Fluoborate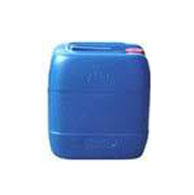 Available in packaging :
25/50 kg DRUM
CAS Number : 13814-97-6
Properties
Specification
Molecular formula
Sn (BF4) 2
%Tin Flu borate                           
50.00 % Min
Mol. Wt.
292.2
Free Boric Acid
60 g/L Max
Appearance
Clear colorless liquid
Lead
0.5 g/L Max
Odor
Odorless
Sulphate
0.01 g/L Max
Solubility
soluble in water and organic solvents
Iron
00.04 g/L Max
Copper
00.003 g/L Max
Zinc
00.003 g/L Max
Nickel
00.002 g/L Max
Chloride
00.03 g/L Max
Density
00.20 % Max
Applications
Stannous fluoride converts the calcium mineral apatite into fluorapatite, which makes tooth enamel more resistant to bacteria generated acid attacks.
In toothpastes containing calcium minerals, sodium fluoride becomes ineffective over time, while stannous fluoride remains effective in strengthening tooth enamel.
Stannous fluoride has been shown to be more effective than sodium fluoride in reducing the incidence of dental caries and controlling gingivitis.
Stannous / Tin Fluoride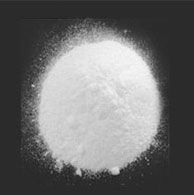 Available in packaging :
25/50 kg DRUM
CAS Number : 7783-47-3
Properties
Molecular formula
SnF2
Melting point
213  °C, 486  K, 415  °F
Molar mass
156.69
Boiling point
850  °C, 1123  K, 1562  °F
Appearance
colorless solid
Solubility in water
31 g/100 ml (0 °C)
35 g/100 ml (20 °C)
78.5 g.100 ml (106 °C)
Density
4.57 g/cm3
Applications
Stannous Oxalate is a neutral catalyst used in Esterifications reaction. It is also used in Dyeing & Printing Textiles.
Stannous / Tin Oxalate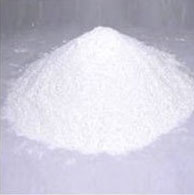 Available in packaging :
25/50 kg DRUM
CAS Number :  814-94-8
Properties
Specification
Molecular formula
SnC2O4
Assay (As SnC2O4)
99 % MIN.
Appearance
Free Flowing White Powder
Tin
56.84 % MIN.
Solubility
Soluble In Acids, Insoluble In Water And Acetone
Moisture (as H2O)
0.1 % MAX.
Packing
25 kg. Steel Drums HDPE drum
Appearance
White Powder
Application
Catalyst for Esterification reactions
Applications
Stannous Oxide can be used as an intermediate for producing Stannous Sulfate and other acid based stannous tin derivatives.
Stannous Oxide is an active Esterification catalyst, which is neutral and insoluble in the ester products. The product of the catalyst reaction precipitates as a white solid, which can be filtered.
Stannous Oxide can also be used as a reducing agent in the manufacturing of Ruby Glass.
Stannous / Tin (II) oxide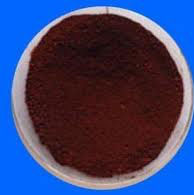 Available in packaging :
25/50 kg DRUM
CAS Number : 21651-19-4
Properties
Molecular formula
SnO
Density
6.45 g/cm3
Molar mass
134.709 g/mol
Melting point
1080 °C (decomp)[1]
Appearance
black or red powder when anhydrous, white when hydrated
Solubility in water
Insoluble
Applications
Used in tin galvanizing
Acts as a reducing agent while manufacturing polymers
Used as mordant in dyeing
Acts as catalyst that produces the foaming action and turns liquid plastic into a foamlike solid structure while manufacturing polyurethane foam
Used as a stabilizer for perfumes
Stannous / Tin (II) sulfate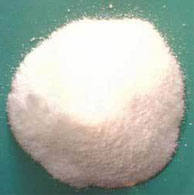 Available in packaging :
25/50 kg HDPE BAG
CAS Number : 7488-55-3
Properties
Specification
Molecular formula
SnSO4
Tin Metal % by mass
54
Molar mass
214.773
Moisture%
0.5
Appearance
white-yellowish crystalline solid deliquescent
Heavy Metals % by mass
0.05% Max.
Density
4.15 g/cm3
Sulphate Pentahydrate (Assay)
98%Min.
Melting point
378 °C
Boiling point
decomposes to SnO2 and SO2
Solubility in water
33 g/100 ml (25 °C)
Applications
Used for Resins
Ideal as an Antioxidant
Used as a Tanning agent
For formulating Pharmaceuticals
Used in Tin electroplating baths
Used for Aluminum anodizing
Perfect Corrosion inhibitor
Used in Thin film plating
Sensitizes glass and plastic
Reducing agent for drilling
Food and beverage preservative
A catalyst in petrochemical refining
STANNOUS CHLORIDE (ANHYDROUS)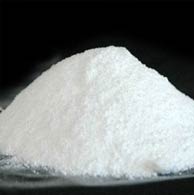 Available in packaging :
25/50 kg DRUM
CAS Number : 7772-99-8
Properties
Specification
Molecular formula
SnCl2
Appearance
White hygroscopic crystalline powder
Melting point
246 C
Assay (SnCl2)
99.5% Min
Tin content
62.0% Min
Fe
50ppm max
Pb
70 ppm max
Applications
Use as lube oil additive
Use in tin galvanizing
Acts as reducing agent while manufacturing polymers and dyes and printing textiles
While manufacturing stannous salts (particularly the oxide, sulphate, octoate and 2- ethyl hexotate)
While manufacturing pharmaceuticals and fine chemicals, it acts as reducing agent
As a reducing agent in the extraction and purification of precious metals
Used as surface sensitizer prior to silvering in the manufacturing of mirrors
STANNOUS CHLORIDE DIHYDRATE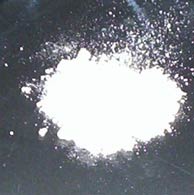 Available in packaging :
25/50 kg HDPE BAG
CAS Number : 10025-69-1
Properties
Specification
Molecular formula
C4H6NiO4
Appearance (Colour)
White
Molar mass
176.78
Appearance (form)
Crystal or Powder
Appearance
Green Solid
Titration by iodine
98.0-103.0%
Odor
slight acetic acid
Iron (Fe)
< 0.003%
Density
1.798 (anyhdrous) 1.744 (tetrahydrate)
Sodium (Na)
< 0.01%
Melting point
250 °C (sublimes)
Lead (Pb)
< 0.01%
Boiling point
16.6 °C (tetrahydrate)
Calcium (Ca)
< 0.005%
Solubility in water
Easily soluble in cold water, hot water
Potassium (K)
< 0.005%
Solubility (Turbidity)
Clear
Applications
Polymerization catalyst for urethane foams, as a lubricant and as a stabilizer for transformer oils.
Storage: Store in a cool and ventilated site. Product may oxidize over time through contact with air.
Packing : 40 kg in closed container
Flash Point: 110 deg C
Boiling Point (degree Celsius): Decomposes at >200 deg C
Appearance : Colorless to light yellow liquid
Stannous Octate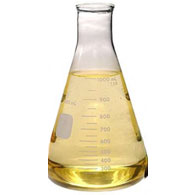 Available in packaging :
50 kg CARBOY
CAS Number :
Specification
Typical actual finding
Appearance
Colourless to light yellow
Colourless to light yellow
Total tin content
28.0% Min.
28.30%
Stannous Content of Total Tin
96.00%
97.00%
Ref Index at 25 deg C
1.48 to 1.50
1.49
Sp. Gravity at 25 deg C
1.28 +- 0.03
1.25
Home | Profile | Products | Company Video | Contact Us | Enquiry